A Story Worth Sharing
When a group of hardworking Yorkshire pig farmers joined forces to mill their own feed in 1975, they couldn't have imagined where the journey would take them. Through shrewd investment, organic growth and good old-fashioned Yorkshire pragmatism, Cranswick has gone from strength to strength.
By the early 1980s, the business expanded to include food production. At this point, we became one of the first companies to offer a true farm to fork proposition. Today, our state-of-the-art production facilities, industry leading innovation and passionate teams have established Cranswick as one of the UK's leading fresh food producers.

As the business has grown, our purpose has remained the same – to feed the nation with authentically made, sustainably produced food.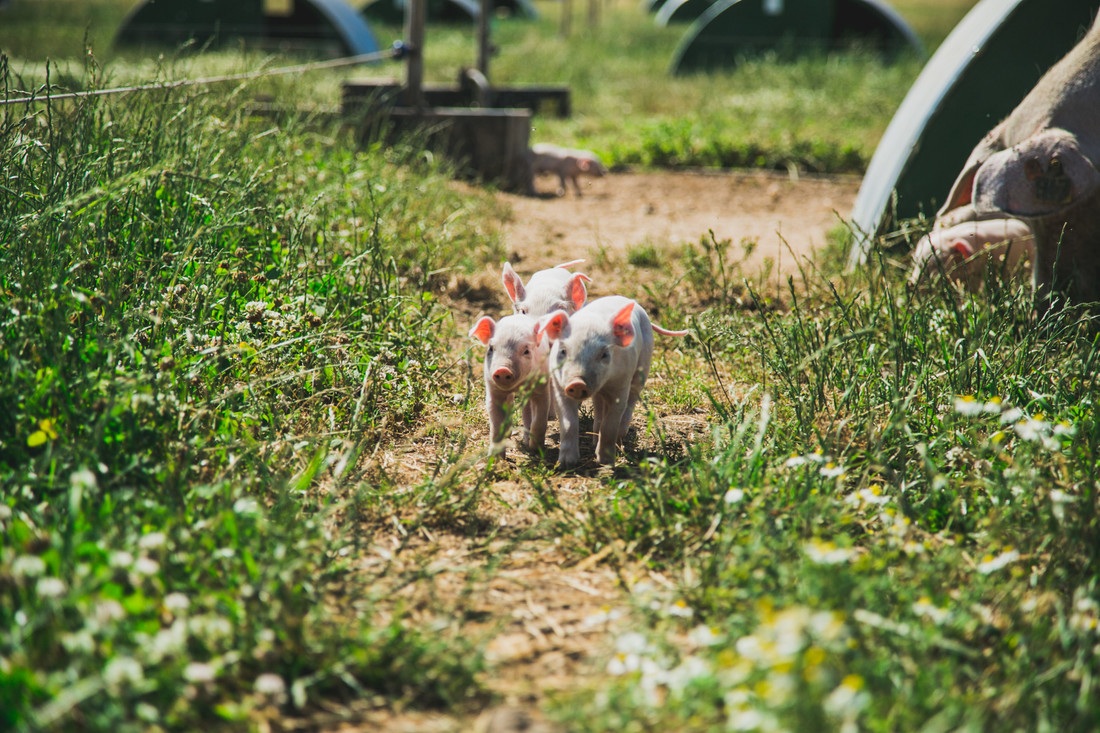 OUR FARMING EXPERTISE
We are committed to producing the very best pork and chicken and that starts on our farms. Our dedicated farmers are at the forefront of regenerative farming and lead the way in animal husbandry.
We remain deeply connected to the British farming industry. We are proud of our heritage and excited by our future.
It takes dedication, but that's the Cranswick way.